MD. HAIDER ALI KHAN
Chief Consultant and Coordinator
BDS (Dhaka), MPH (BSMMU), MPhil (BSMMU)
BCS (Health), PGT (Japan), TCTP (Sri Lanka)
Advanced training on Cosmetic Dentistry (Sri Lanka)
Advanced training on Dental Implantology (USA)
Associate Professor & In-charge (Dental)
Dhaka Medical College Hospital
(One of the best dentist in dhanmondi)
Dr. MD. HAIDER ALI KHAN graduated from Dhaka Dental College in 1996. He gained further expertise working with renowned Orthodontist and Prosthodontist and obtained one year PGT in Orthodontics from Dhaka Dental College & Hospital.
After qualifying the 18th BCS, he started Government service in 1999 and posted in a Rural Hospital as a Dental Surgeon. 
Dr. Khan obtained MPH (Master of Public Health) from NIPSOM under Banghabhandu Sheikh Mujib Medical University in 2003 and MPhil (Preventive and Social Medicine) in 2017 from same Institute under same University. 
Under the 3rd Country training programme of JICA, Dr. Khan was selected after a competitive selection process and trained from Paradeniya University, Sri Lanka to serve and improve the dentistry of Bangladesh.
From 2007 to 2011, Dr. Khan had got responsibility to work in the "JICA model project for improvement on oral health care in rural area in Bangladesh" as a team leader and Trained from Hokkaido University school of Dentistry, Japan.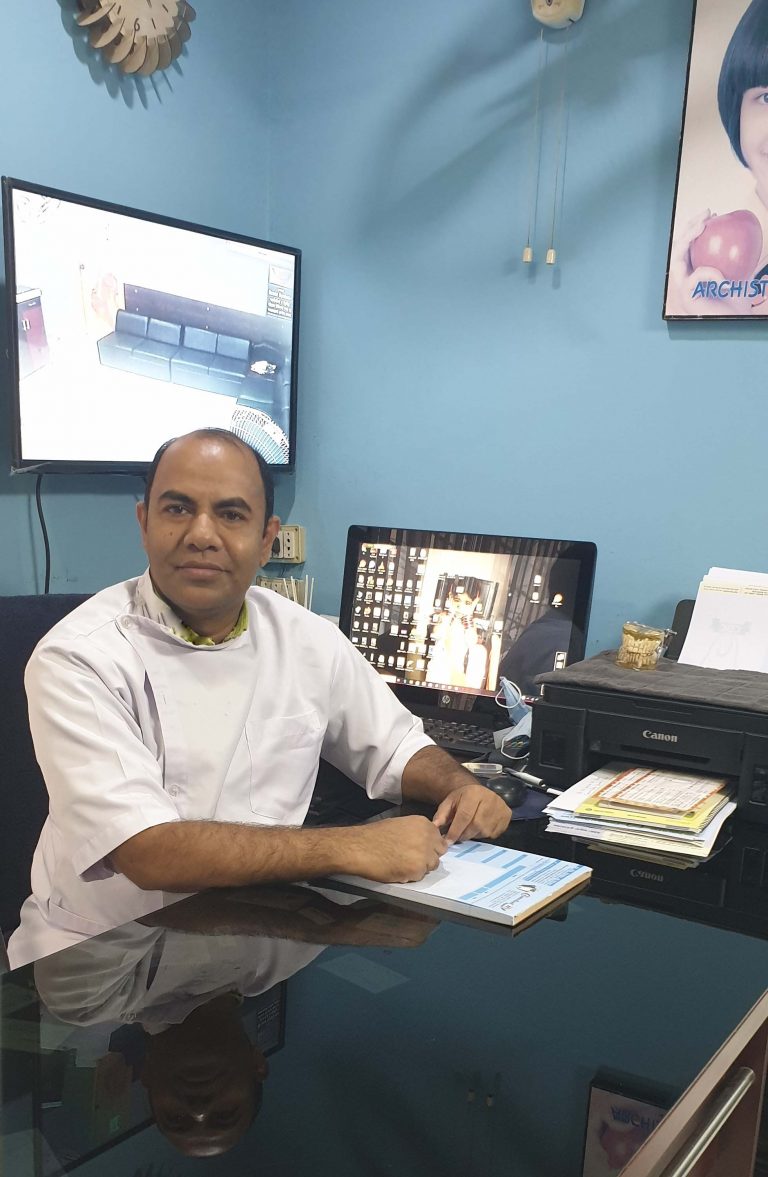 At present along with his Government service Dr. Khan is working in another project of JICA 'Health promotion for regional people by oral health care specialist implemented by JHORNA" as a Coordinator and Head of Senior Oral Health Care Instructor.
Dr. Khan is the author of screening manual of Primary Dental Care, a program of Adolescent and school health, DGHS, Ministry of Health & Family Welfare, Bangladesh. 
Dr. Khan (One of the best dentist in dhanmondi Dhaka) as a Coordinator and Head of Cosmodent Dental Care
Dr. Md. Haider Ali Khan invented the "Tooth Brushing Calendar" in Bangla for the pre school children. He also invented easy and effective tooth brushing instruction method for children with Autism and Neuro developmental disable.
Dr. Khan believe, learning & training is the ultimate weapon for up gradation and participated many seminar, symposium and training program at home and abroad.   
Dr. Khan served as a Dental Surgeon, Lecturer, Assistant Professor and Senior Consultant in many Government Hospital and Institutes
Dr. Karima Binte Kamal Tuly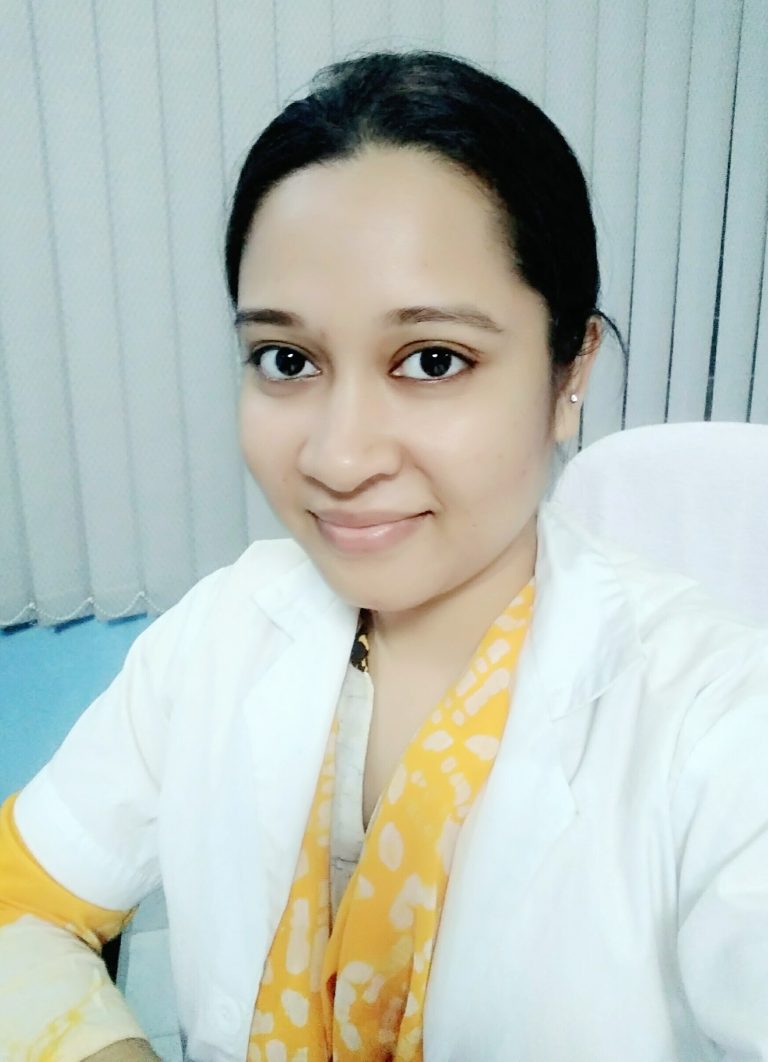 DR. Karima Binte Kamal Tuly
Consultant
BDS (Raj), MPH (BSMMU),
BCS (Health), PGT (Japan)
Dr.Karima Binte Kamal, graduated from dental unit,Rajshahi medical college.
Completed Masters in Public Health with a major in Hospital Management and currently recomended as Assistant Dental surgeon (39th B.C.S) by the Government of people's republic of Bangladesh.